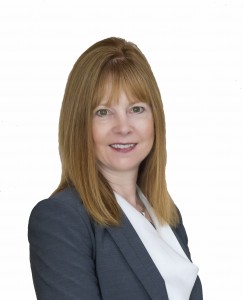 Mary R. Kelly
Mary joined the law firm after having devoted nearly 30 years combating crime in our community as a senior trial attorney with the St. Clair County Prosecuting Attorneys Office.   During those years she successfully tried hundreds of cases.  Many were high profile capital cases.   She also had administrative experience as the Chief Assistant Prosecutor under Peter George.
Mary also had been in private practice with the law firm of Urso, McGovern and Present, from 1988 through 1990.  That firm had offices in St. Clair and Detroit.  She handled a wide variety of cases including bankruptcies, probate, divorce and family law.  In addition, she handled civil litigation cases in many courts throughout the state as well as in the United States District Court and the United States Court of Appeals.
The St. Clair County Bar Association awarded her the 2015 Honorable James T. Corden Civility Award.  This award recognizes "attorneys who practice with dignity and respect and who place a premium on integrity, honesty, ethics and fairness in their profession".
Mary graduated from Grosse Pointe North High School and received her Bachelor of Science Degree from Michigan State University.  She received her law degree from the Detroit College of Law, now the Michigan State University Law School.
While a law student she was selected through a highly competitive process for a summer internship sponsored by the Prosecuting Attorney's Association of Michigan and she chose the St. Clair County Prosecutor's Office.  Upon graduation and passing the bar, she was appointed to the staff by then prosecutor, now U. S. District Court Judge, Robert H. Cleland.
About Mary
A past president of the St. Clair County Bar Association, and past president of the Quota Club of Port Huron, Mary previously was a member of the Rotary Club of St. Clair and the Port Huron Figure Skating Club Board of Directors.   She has also served on the Finance Board for Mercy Hospital and the Finance and Budget Committee for the United Way of St. Clair County.  Mary and her family are members of St. Mary Catholic Church.
Mary and her husband Dan live in Fort Gratiot.  They have two daughters, Deirdre who attended Oakland University and Kirsten who graduated from Michigan State University and is presently attending Valparaiso Law School.
Contact Mary
Practice
Criminal
Estate Planning
Probate Administration and Litigation
Guardianships and Conservatorships
Elder Law
Business Law and Organization
Family Law
Education
Detroit College of Law, J.D.
Michigan State University, B.S.